Abi had asked for a pair of cargo pants and I loved the look of this
Burda
pattern so I (Major Moma) figured it was time to sew it up. I have to warn you, it is not a simple or quick sew but I loved the beautiful result. I am actually am quite proud of these pants and I think they are one of my best.
Clearly, this pattern is being marketed for girls, but I think it could easily be for boys with the right fabric choice.
Name of the pattern
:
Cargo pants 10/2010 #150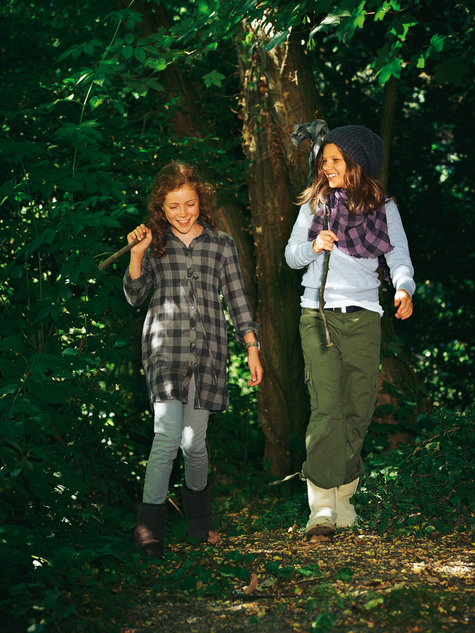 We reviewed the top on the left HERE
Pattern Source
: It is a
BurdaStyle
downloadable pdf pattern. (We are members of BurdStyle's affiliate program.)
Sizes available: It comes in European sizes 134-158 and my size 12 daughter wears a 152 for your reference. To determine your child's size, you use their height in centimeters.
Special materials required: You will need a pant weight fabric, snaps for the pockets and some elastic for the back of the waist.
Skill level required: I would say this is an intermediate pattern. There are pleated cargo pockets, welt pockets, darts at the knees and a zipper fly. All of these details take time and patience. At the same time, it is all those details that really make these pants look great. No tween would be embarrassed to wear these very cool mom-made pants.
Good: The good about these pants are the professional finishes and the great pocket details.
Bad
: They take time. And as I have said so many times before, the instructions are not always that clear and are quite minimal. In order to help you out a bit on the welt pockets, I took pictures along the way and am sharing them here.